Upstream Process Development Platform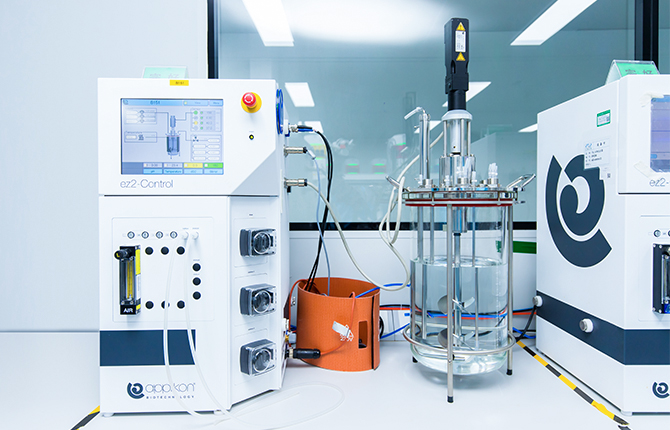 Service Introduction
Media and feed screening platform
Protein Quality Assessment (charge variants, glycosylationand aggregates)
Stirred bioreactor process development
Orbital Shaken bioreactor process development
Perfusion process platform
Intensified Fed-batch culture



Stirred Cell Culture Platform
TOP cloning bioreactor culturing evaluation, 3-15L scale culturing process development system.

Orbital Shaken Cell Culture Platform
The novel bio-reacting and amplification system isjointly developed between Canton Biologics and the world's top bioreactor supplier Kuhner. It is more suitable for shear-sensitive protein manufacturing, providing a more stable culturing environment for easily degradable and easy-to-aggregate proteins. The system has excellent scale-up consistency from lab scale to batch manufacturing scale.